Ideazione e creazione di Logo, sito Web, gadget e una brochure per promuovere il prodotto nelle fiere.
FIREFIVE® è un agente estinguente per combattere il fuoco composto da composti 
tensioattivi, 
caratterizzato da un'alta versatilità di utilizzo nei settori della sicurezza e antincendio.
FIREFIVE® is a wetting agent to fight fire composed by surfactant compounds, 
characterized by a high versatility of use in the fields of safety and fire fighting.
For this client I created a new logo, website, gadget and a brochure to promote the product in the fairs.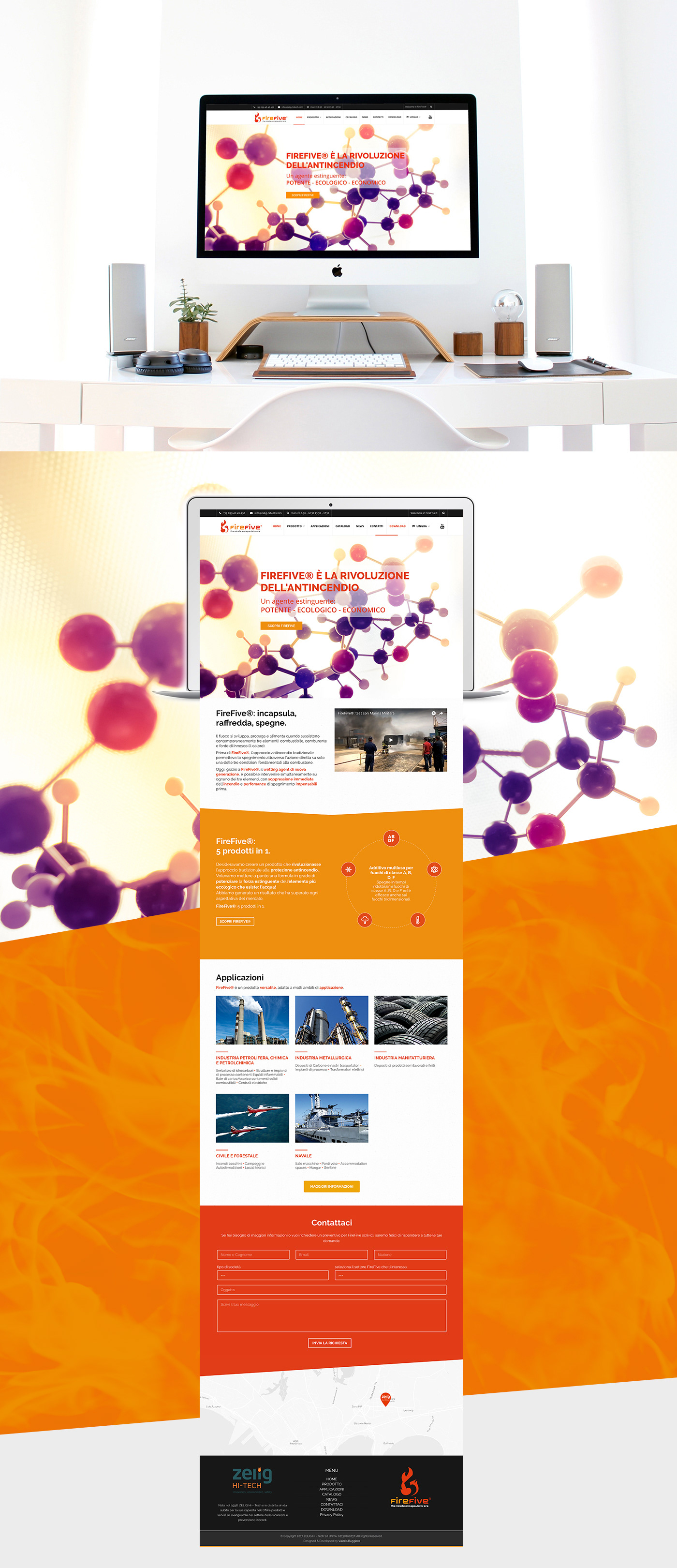 Questa è la Brochure realizzata per la promozione del prodotto nelle diverse fiere di settore, ho creato anche il visual per comunicare l'azione incapsulatrice del FIREFIVE®
And this is the brochure, I created also a strong visual for communicate the encapsulating action of FIREFIVE®